Monthly Archives: November 2011
Cal Brown, Author of When Life Strikes shares about financial essentials.
Read More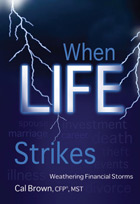 It's always thrilling to have a client's book finally make it to bookshelves. Cal Brown, a Certified Financial Planner based in McLean Virginia, just published his first book, When Life Strikes. 
The author's already receiving lots of good press from it. His book addresses issues such as unemployment and divorce, so it's well suited for today's tough economic times.
1. Cal Brown's website
2. Book order form on Amazon
Read More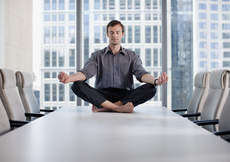 In his Psychology Today article, "What Got Me Hooked On Meditation," licensed clinical psychologist, Dr. Robert Puff, explains the benefits of meditation.
http://www.psychologytoday.com/blog/meditation-modern-life/201111/what-got-me-hooked-meditation-0
The site receives 4 million page views per month, backlinks to his professional homepage, and product placement too. I'm sure all these benefits will make his Search Engine Optimization (SEO) team very happy. Contact MightyProse to learn more about how article placement will benefit your SEO.
Read More